"],"filter":{"nextExceptions":"img, blockquote, div","nextContainsExceptions":"img, blockquote, a.btn, a.o-button"},"renderIntial":true,"wordCount":350}">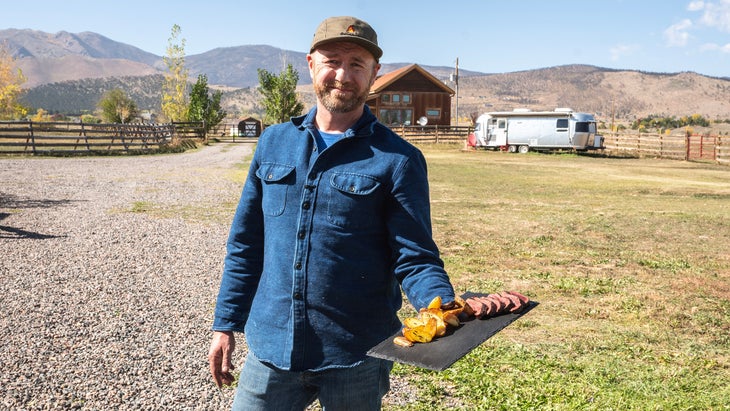 Outside's The Game Show with Elias Cairo Teaches You Everything You Need to Know About Cooking Game Meat
Chef and butcher Elias Cairo of Portland's Olympia Provisions launch a six-episode cooking series about the unique thrill of cooking wild game in the outdoors.
Read More
---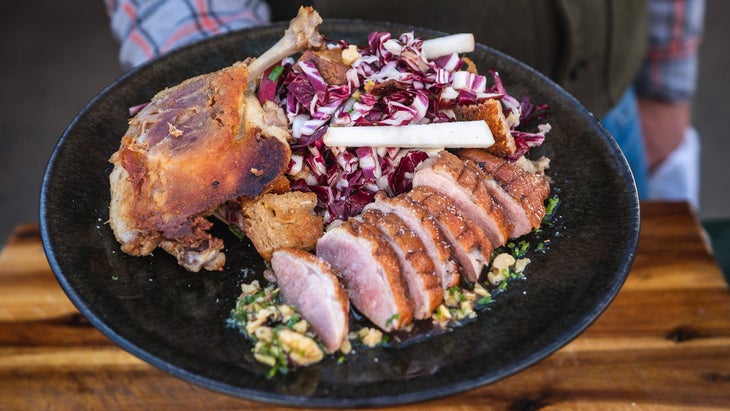 Duck Confit and Seared Duck Breast with Apple-Walnut Salad
You might associate duck confit with fine dining, but at its core the dish is rustic and rather simple to make. All you need is time.
Read the Recipe
---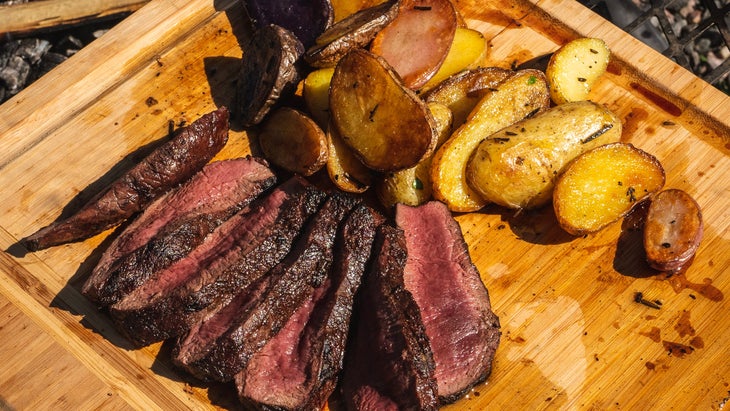 Grilled Venison Steak Frites
Protein and nutrient-dense venison cooks up quickly and pairs perfectly crisped potatoes
Read the Recipe
---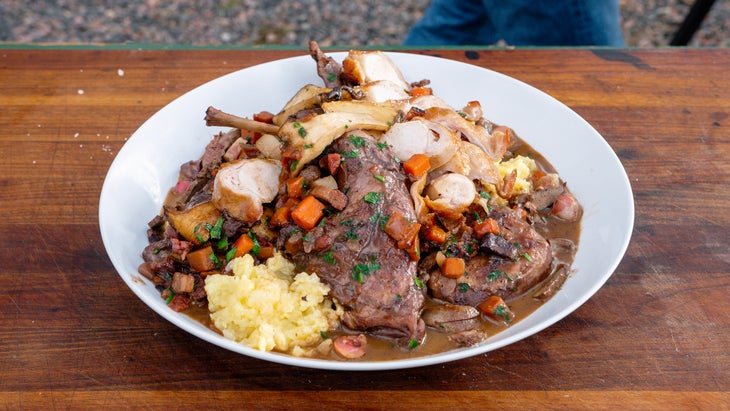 Red Wine Braised Rabbit Cacciatore with Wild Mushrooms
This hunter's stew highlights rabbit's delicate meat and is best served over rustic mashed potatoes.
Read the Recipe
---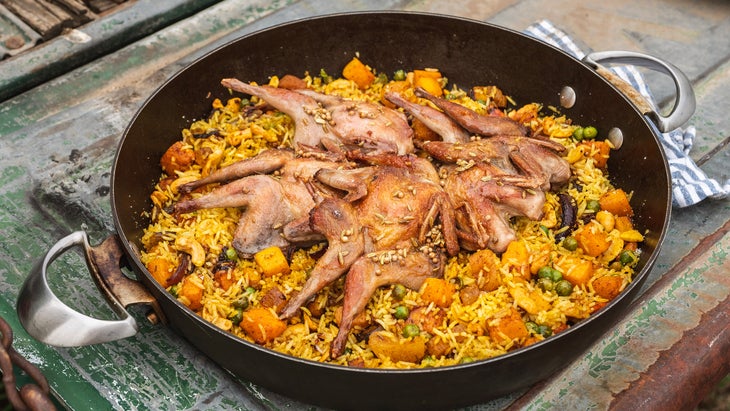 Honey-Glazed Crispy Quail with Spiced Biryani
"Spatchcocked" is just a fancy word for butterfly, and the technique ensures the quail meat to cook evenly.
Read the Recipe
---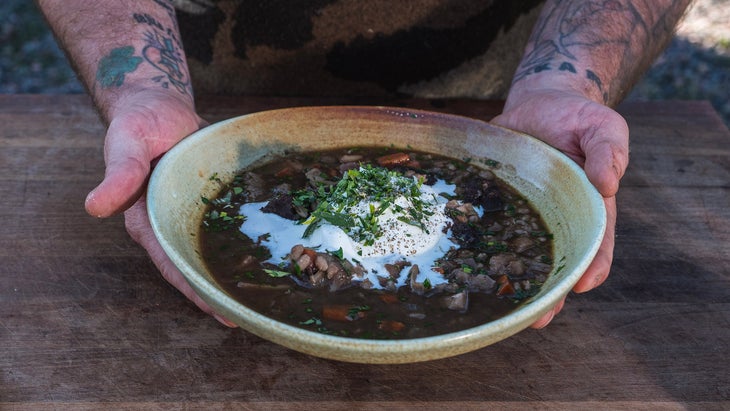 Venison Stew with Barley and Root Vegetables
Got stew meat in your freezer? Add a few ingredients—red wine, barley, and cabbage—and dinner practically makes itself.
Read the Recipe
---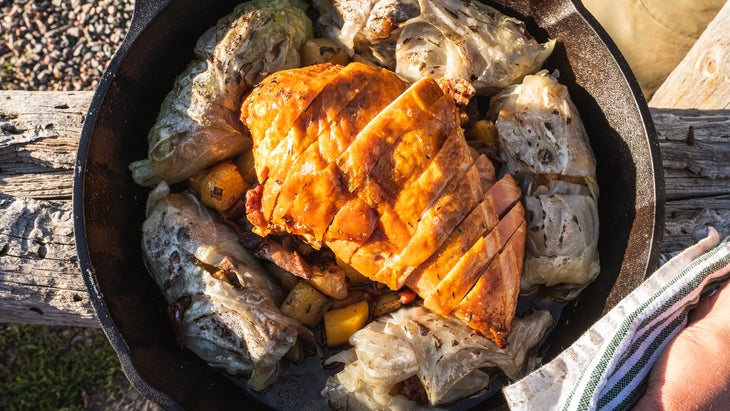 Smoked Turkey Cabbage Rolls
This turkey is brined in homemade stock, smoked until tender and juicy, and served with melted brown butter.
Read the Recipe
---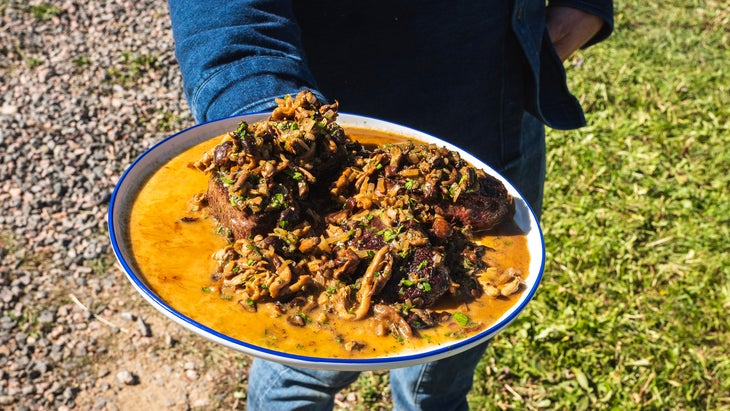 Three-Minute Venison Steaks with Mushroom Marsala Pan Sauce
Venison and wild mushrooms fight for the spotlight in this grilled steak recipe.
Read the Recipe